Rosala Viking Centre på svenska suomeksi
Address: Reimarsvägen 5, 25950 Rosala, FINLAND
Telephone: +358-40-218 2960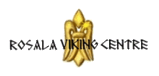 E-mail: info@rosala.fi
Website: www.rosala.fi
www.facebook.com/rosalavikingcentre
Entrance fee: Adults á 8,00 €, Children 4-14 years á 4,00 €
Description:
Visitor Centre displaying the history of the Vikings in Finland and the South-West Archipelago. Display of

archaeological findings from Örsund (now Kyrksundet). Exhibition of the Viking harbour and video presentation of Nordic mythology. Viking village and historical trail with ancient remains and reconstructed houses from the Viking age."Viking for a day" - program for school groups and historical camp schools. Auditorium with AV-equipment for meetings and seminars. Viking dinners and programs, accommodation and sauna.
Arrive with your own car using the car ferry M/S Aurora from Kasnäs.
---
Rosala Vikingacentrum suomeksi in english
Address: Reimarsvägen 5, 25950 Rosala, FINLAND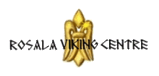 Telefon: +358-40-218 2960
E-mail: info@rosala.fi
Internet: www.rosala.fi
www.facebook.com/rosalavikingcentre
Inträdesavgift: Vuxna á 8,00 €, Barn 4-14 år á 4,00 €
Beskrivning:
Besökscentrum, som levandegör skärgårdens vikingaförflutna. Presentation av arkeologiska fynd från Örsund (dagens Kyrksundet). Utställningar och multivisionsföreställning kring Nordisk mytologi. Fornstig med fornlämningar och rekonstruerade vikingatida hus. "Viking för en dag" - program för skolgrupper och historiska lägerskolor. Auditorium med AV-utrustning för möten och seminarier. Vikingamiddagar med program, övernattning och bastu.
Med egen bil ända fram, med bilfärjan M/S Aurora från Kasnäs.
---
Rosalan Viikinkikeskus in english på svenska
Osoite: Reimarintie 5, 25950 Rosala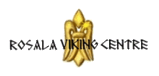 Puh: +358-40-218 2960
Sähköposti: info@rosala.fi
Internet: www.rosala.fi
www.facebook.com/rosalavikingcentre
Pääsymaksu: Aikuiset á 8,00 €, Lapset 4-14 v á 4,00 €
Kuvaus:
Vierailukeskus, joka kertoo saariston viikinkimenneisyydestä. Kertoo myös

Örsundin arkeologisista löydöistä. Näyttelyitä ja multivisioesitys Pohjoismaiden mytologiasta. Muinaispolku ja rekonstruoidut viikinkitalot. "Päivä viikinkinä" - ohjelma kouluryhmille ja historiallisia leirikouluja. Kokouspaketteja, ohjelmallisia viikinkipäivällisiä, yöpymisiä ja sauna.
Perille asti omalla autolla M/S Aurora-autolautalla.